Forks Scenic River Tour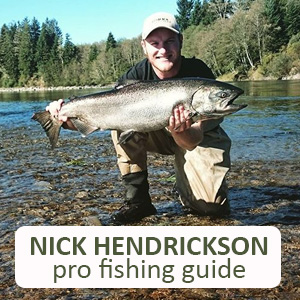 For a truly unique and memorable experience, the Forks Scenic River tour, offered by Olympic
Peninsula Fishing Guide is your perfect choice. One of the most beautiful scenic tours in Forks,
Washington, you can enjoy the amazing sights of the river and gorge on its natural wonders. From mesmerizing views of bald eagles soaring through the sky to towering evergreens disguising breathtaking waterfalls - this unforgettable journey will impress nature lovers with its coastal beauty. Get ready for a much-deserved break from reality and immerse yourself in the sights and sounds of Forks with the Olympic Peninsula Fishing Guide.
Forks, WA, is a hotspot for some of the best fishing in the Pacific Northwest. For those looking to explore the area's rivers and streams, look no further than Olympic Peninsula Fishing Guide. We offer Forks Scenic River Tour, allowing visitors to view the tranquil beauty of Forks backcountry waterways and explore wild habitats for fish. With our expertise and quality equipment, this tour guarantees an unforgettable experience filled with great fishing opportunities. Our guides will help you in creating great fishing memories. So, what are you waiting for? Join Olympic Peninsula Fishing Guide on a Tour today.