Nymphing Guide Washington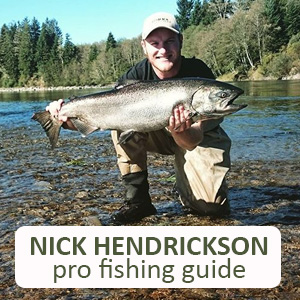 Fishing is a popular sport enjoyed by people all over the world. There are many different fishing techniques, each offering its own challenges, and rewards. If you're looking for an adventure, consider fishing in the waters of the Olympic Peninsula in Washington state. Here you can try your hand at fly fishing for trout with a skilled Nymphing guide in Washington, who can show you the ropes.
Olympic Peninsula Fishing Guide offers guided fly fishing trips on the Olympic Peninsula. We
specialize in Nymphing, a more advanced fly fishing form. Our Nymphing guide in Washington is knowledgeable about the area's rivers, lakes, and streams and can help teach you how to use the right flies and techniques to catch trout, salmon, or steelhead. We also provide all the fishing gear and equipment, so you don't need to worry about packing anything extra.
Our trips are tailored for anglers of all levels, from beginners who want to learn the basics of fly
fishing to experienced fishermen looking for a challenge. Whether you're looking for a leisurely day out on the river or an intense adventure, we're here to ensure you have a great time. At Olympic Peninsula Fishing Guide, we pride ourselves in offering some of the best guided fly fishing experiences. Our experienced Nymphing guide in Washington, will teach you the techniques necessary for success and provide a safe environment to enjoy your time on the water.