Hoh River Fishing Guide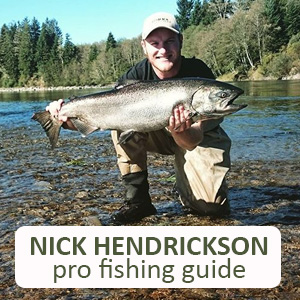 The Olympic Peninsula Fishing Guide offers Hoh River fishing guides that are passionate and
knowledgeable. Embarking on a Hoh River fishing tour with us is sure to be an unforgettable
experience. Our Hoh River fishing guides know the best spots and techniques, so you can rest
assured you're getting the fullest experience. With our Hoh River tour, you'll have the chance to
witness nature's stunning beauty and try some of your favorite angling techniques like fly fishing and spin-casting. We love giving locals and tourists alike a great outdoor experience; let us show you why the Hoh River is one of the Northwest's premier fishing experiences.
From novice anglers who want to challenge themselves to expert fishermen looking for the ultimate catch, we have Hoh river fishing guides ready to take you out and show you the ideal spots on this beautiful stretch of Washington State. Our Hoh river fishing guide will provide the knowledge and tackle needed for success, all while showing you a scenic journey. Find your next adventure today and book a Hoh river fishing guide with our experienced team.