Centerpin Fishing Washington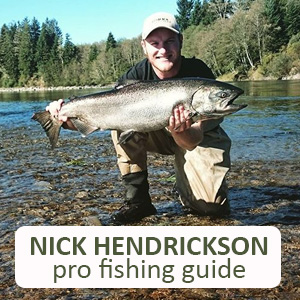 Olympic Peninsula Fishing Guide provides Centerpin fishing in Washington to enthusiasts with an unforgettable experience. Centerpin fishing, often referred to as float fishing or "floating," is a classic British Columbia style of salmon fishing that offers anglers multiple opportunities to land that perfect fish. This style of fishing utilizes long rods and anchored drift boats to provide a unique seafloor view. Olympic Peninsula Fishing Guide will guide you on the best Centerpin trips available in the beautiful Pacific Northwest waters. Hone your skills while reconnecting with the wilderness and experiencing breathtaking views like never before – book your trip for Centerpin fishing in Washington today.
The Olympic Peninsula Fishing Guide is perfect for a Centerpin fishing adventure in Washington. Our experienced guides have extensive knowledge of the local rivers and can take you places off the beaten path in search of their bountiful catches. We provide all your needs, including rods, reels, lures, and more - all you need to do is show up. Let our guides help make your Centerpin fishing in Washington experience one you'll remember forever. Join us today for the ultimate fishing adventure.