Fly Fishing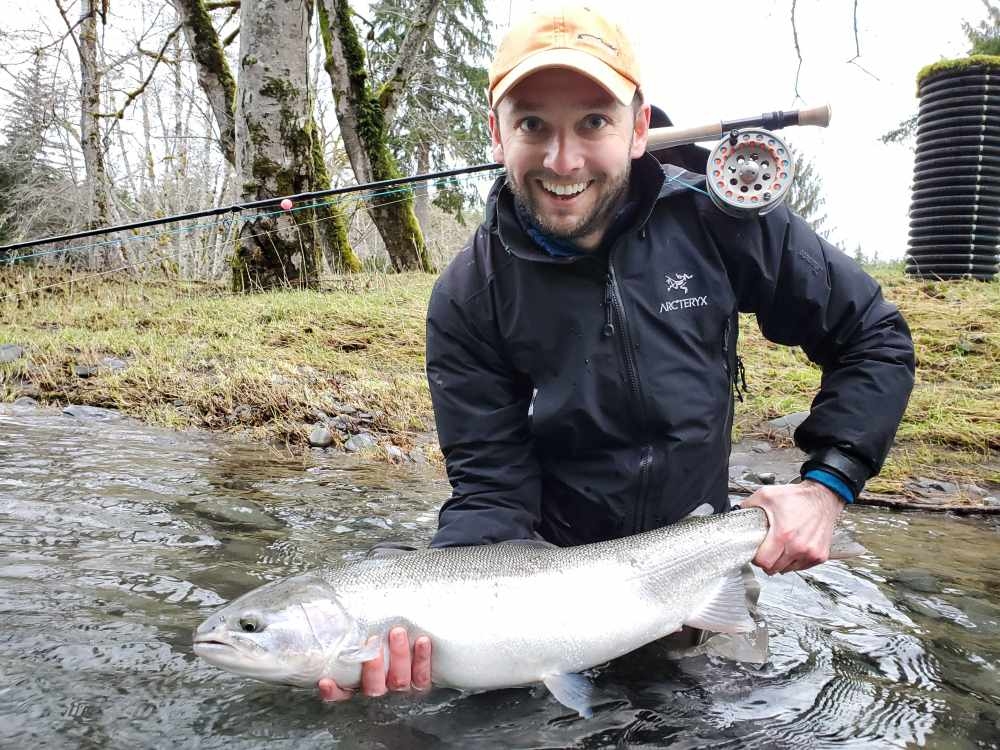 Fly fishing for steelhead from a boat with an indicator can be an effective and enjoyable way to target these powerful and elusive fish. Steelhead are known for their aggressive takes and strong fights, making them a popular quarry for fly anglers. At Olympic Peninsula Guide Service we indicator fish with beads and get it down flies.
This is proven to be the best and most effective way to entice our steelhead to eat. We of course provide you with all the rods, reels, and tackle that is needed, however, here are some steps and tips to help you get started with this technique:
Choose the Right Equipment:

Rod and Reel: Opt for a 7 to 9-weight fly rod, depending on the size of the steelhead and the water you're fishing.
Fly Line: A weight-forward or switch line is suitable for boat fishing. 
Leaders and Tippet: Use a leader of 9 to 12 feet, tapered down to 8-12 lb tippet, depending on water clarity and fish size.
Indicators: Select a good-quality indicator or "bobber" that can be adjusted for different depths.

Select the Right Lures:

Steelhead can be finicky about lure choice. Carry a variety of get it down flies, egg patterns or beads.

Boat Positioning:

The guide or boat operator should position the boat in areas where steelhead are likely to hold. Steelhead often hide in the deeper, slower sections of the river, especially during the day.

Rigging:

Attach your indicator to the leader at a depth where steelhead are swimming.